Small, about 12" x 12"
Been too busy to post to this blog! We've been painting, smooshing, inking, whatever. I never realized gloss medium had so many uses; it's the glue that holds everything together. It's difficult to get it off your hands after it dries and if you've been using it with paint, your hands take on that color also. My yellow and red hands have been rather alarming.
These pieces are still works in progress. We're really building them up layer upon layer, making ink marks, applying ink stained papers, applying painted/decorated silk, xerox copies, stamp marks. Everything is fair game and nothing gets thrown away. And is it ever messy!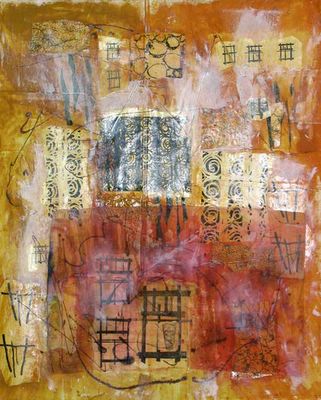 This one is about 2' x 3'.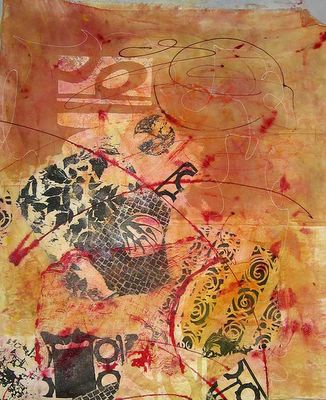 This one is about 18" x 24".